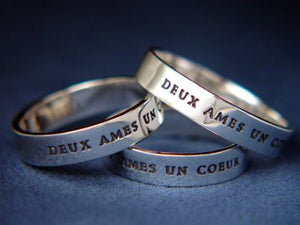 Sterling Silver Ring beautifully engraved with-
Deux Ames Un Coeur
In French- Two Souls One Heart.  Information card included with this piece. 
poesy:
n. (arch. or poet.) short poem or sentiment decoratively inscribed on rings or jewelry, particularly of the Middle Ages. Usually a romantic gift or token of friendship.