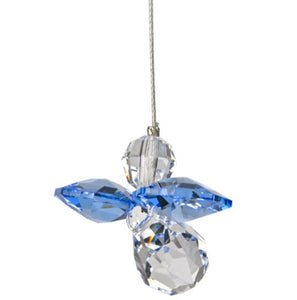 A sparkling crystal Angel to watch over you.  Hang it in a sunny window or car rear view mirror. 
Crystal suncatchers will brighten any space.  As the sun shines through them, they will reflect rainbows all over your room. 
Genuine Swarorvski Austrian Crystal Angel hangs on nylon coated wire. Angel measures 1". Overall length 6"