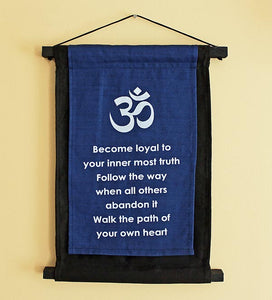 Beautifully crafted Zen Banner with the quote-
Become loyal to your innermost truth Follow the way when all others abandon it. Walk the path of your own heart.
Double layer Blue Banner over black background with white accents and lettering.
Om Symbol refers to the all-encompassing sound of the Universe. 
Banner measures 16 in x 16 in