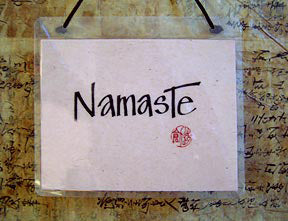 Namaste is a Hindu greeting used in yoga practice. It is said while joining the palms of your hands together and bowing to the other person. The literal translation of Namaste is "I bow to you" or "My Soul Bows to your Soul."
It is a salutation which recognizes the spirit.
Our laminated signs have a black cord for hanging and measure 5 3/4 x 5 1/4 inches.