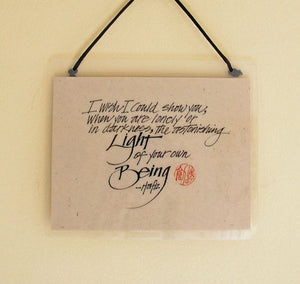 I wish I could show you, when you are lonely or in darkness, the astonishing light of your own being. -Hafiz
This simple and lighthearted sign serves as a gentle reminder for yourselves and others.
Our laminated signs have a black cord for hanging and measure 5 3/4 x 5 1/4 inches.