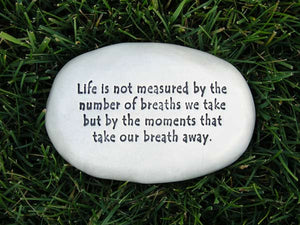 Life is not measured by the number of breaths we take but by the number of moments that take our breath away.
This clay stone make a perfect paperweight for your desk or garden accent. This is a 3 season stone and should be brought inside during cold winter months.
White with black letters measuring 3.5" x 5"