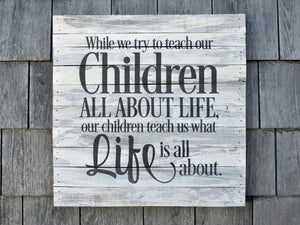 Children Teach Reclaimed Sign reads-
While we try to teach our Children all about life,
our children teach us what Life is all about. 
 This beautiful American made wooden sign is created from salvaged and reclaimed wood.
Black text on variations of off white and grey wood. As with any reclaimed wood, there will be variation in the pattern of wood, including knots and imperfections and will vary by piece. 
Choose from  3 sizes.